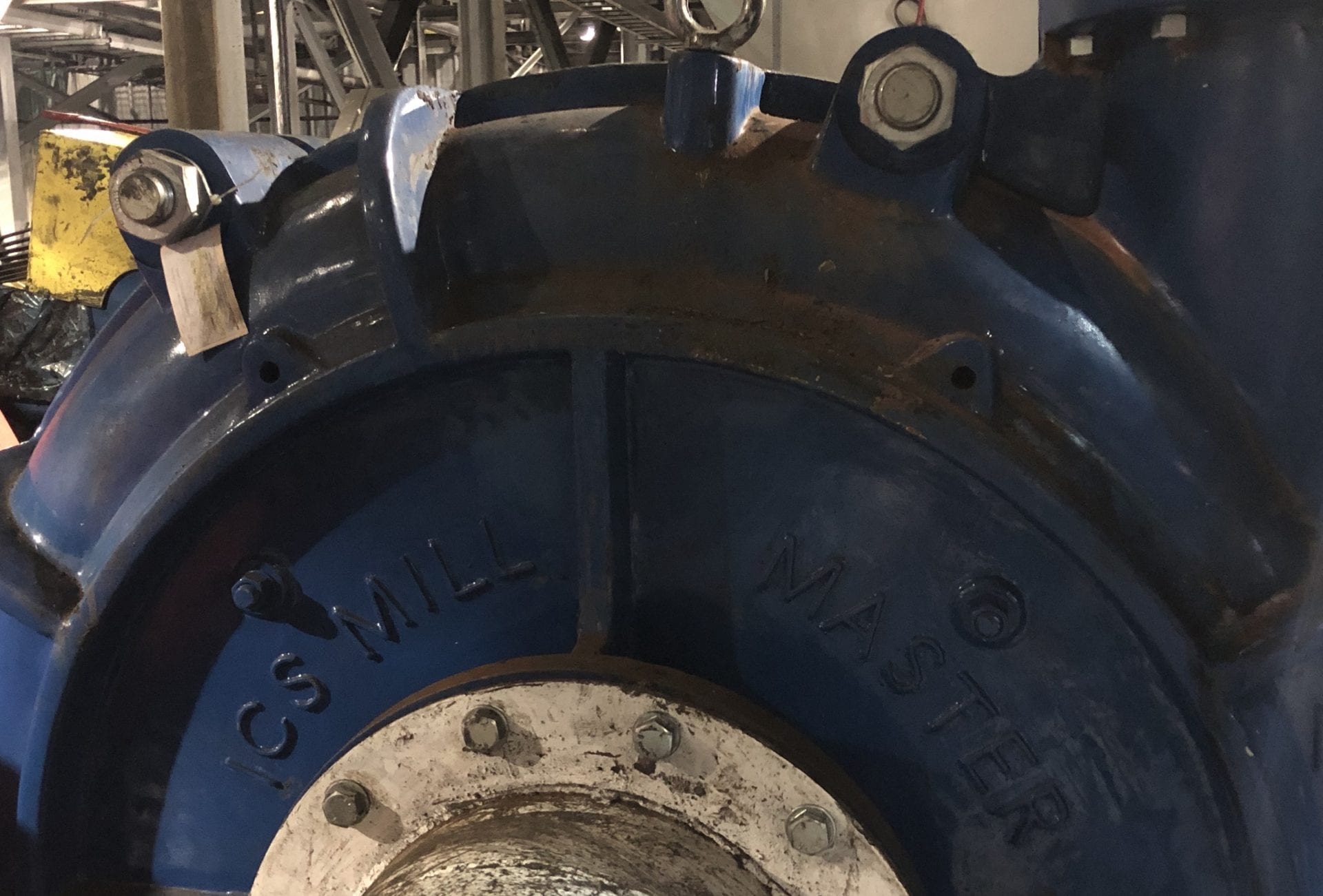 Mill Master Slurry pumps are widely used to transport corrosive/abrasive and high concentration slurry. Slurry is used in many industries such as Gold, Silver, Copper, Potash, Lead and Zinc as an example. Various other industries include Molybdenum, Electric Utilities, Oil Shale, Water & Sewage Utilities, Building areas, Sand & Gravel.
ICS Heavy Duty Mill Master Slurry Pumps are designed to be suitable for heavy wearing and duty use, with ICS Heavy Duty Impellers and Throatbushes provides the best total operating cost. By using bolts to assemble the pump it allows for easy disassembly and marginal downtime. The Iron casing provides durability and safety over an extended service life.
Our ICS Heavy Duty Mill Master Slurry Pumps range from 1.5×1 to 20×18. We manufacture our spare parts in a number of different materials. Each one of these materials are designed to increase the wear life of your parts and pumps. The ICS engineering team will help decide which material is best suited for your pumping application.
Mill Master pumps are carefully assembled and tolerances checked prior to testing, allowing for immediate installation. Mill Master pumps are custom designed to meet your requirements. Metal Options include various percentages of high chrome, 28,30,36 and 38. The ICS standard high chrome percent is 28 compared to 27 that of the OEM's.
Depending on your current application, ICS Wear Group can supply all motor mounts, guards, and motors to ensure that you are pumping at the best efficiency point. Our testing shows ICS Heavy Duty Mill Master pumps operate between 11-15% more efficient than the competition.