July 2021 | VOL. 15
THE ICS BULLETIN
The Quarterly Newsletter from ICS Wear Group
Over the past few months, ICS has remained committed to meeting client needs while ensuring our team remains safe and healthy. We also take pride in ensuring we're always available to support our clients, so don't hesitate to reach out with any questions or inquiries at https://icsweargroup.com/contact/.
New Website Features
We've been busy working to make it easier for our clients to find exactly what they need by providing some new improvements to our website:
A cleaner, easier to navigate user interface
A new Online Product Catalogue showing pumps and components that are currently in stock in our warehouse.
Updated imagery that better shows the high-quality of ICS products
Easier to use Contact forms to help you get in touch with our team
If you have any comments or recommendations for our website on how to make it better for you as a customer, don't hesitate to drop us an email at info@icsweargroup.com – we'd love to hear from you?
Pump Rebuild Program
ICS Wear Group can rebuild your pumps, saving you money by avoiding unnecessary component replacement.
The ICS Wear Group Pump Rebuild Program provides clients with access to experience and expertise without the overhead of an additional team on site. Ship us your pump, and we'll replace any wear parts, and refresh the components with plenty of wear life left in them.
Supporting Local, Supporting You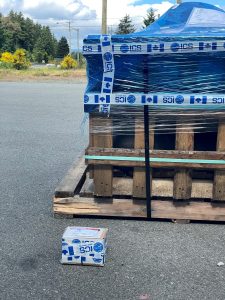 Both orders from July 2021 in this photo where packaged and prepared using the same care and consideration that we take with every shipment that goes out the door. We know that sometimes it takes just one seemingly small critical spare part failing at the wrong time to shut down a key process, so we make sure that our clients get those parts in a fraction of the time it would take the OEM.
The ICS Mill Master Slurry Pump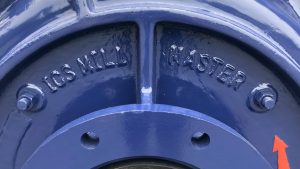 ICS Heavy Duty Mill Master Slurry Pumps are widely used to transport corrosive/abrasive and high concentration slurry in many industries such as Gold, Silver, Iron Ore, Tin, Steel, Coal, Titanium, Copper, Mineral sands, Lead and Zinc mining.
Our pumps are also used in industries such as Molybdenum, Electric Utilities, Oil Shale, Water & Sewage Utilities, Building areas, Sand & Gravel.
ICS Heavy Duty Mill Master Slurry Pumps where designed for high-wear applications. Designed with ease of assembly and disassembly in mind, the Iron casing provides durability and safety over an extended service life while minimizing wasted down-time.
Our pumps range in size from 1.5×1 to 20×18. ICS Wear Group provides replacement parts fabricated in materials including metal, rubber or urethane, as well as specialty alloys upon request.
---
Stay Current – Get Social
You can keep up with what's happening at ICS Wear Group on Twitter, Facebook, and Linkedin!
Follow us today!
---
Contact ICS Today
ICS Wear Group is a proudly Canadian company that aims to deliver the best product to our customers. No client or order is too small, and we're always glad to hear back from our satisfied customers. Emails sent to info@icsweargroup.com will always make it to our attention, or feel free to reach us by other means that can be found at www.icsweargroup.com/contact/.
Supporting Local, Supporting You.