Bearing assemblies are operationally critical to your organization. We take this responsibility very seriously and build our ICS Mill Master parts and pumps to maximize operational efficiencies and production capacities.
The advantage of rebuilding versus replacing is obvious. We can typically rebuild and deliver in a fraction of the time required to manufacture a new bearing assembly. Emergency repair services are available, often within a 24-hour period. With companies looking even closer at their bottom-line and scheduling of rebuilds strictly enforced to ensure operations stay on schedule and at maximum output.
ICS stands ready to offer you a savings of up to 60% of a new bearing assembly.
The Team will inspect the entire unit (Photo A), assessing wear due to contamination, abrasion, corrosion, or even a breakdown of lubricants. Even the most well-maintained bearing assemblies have undergone repeated stress cycles requiring inspection.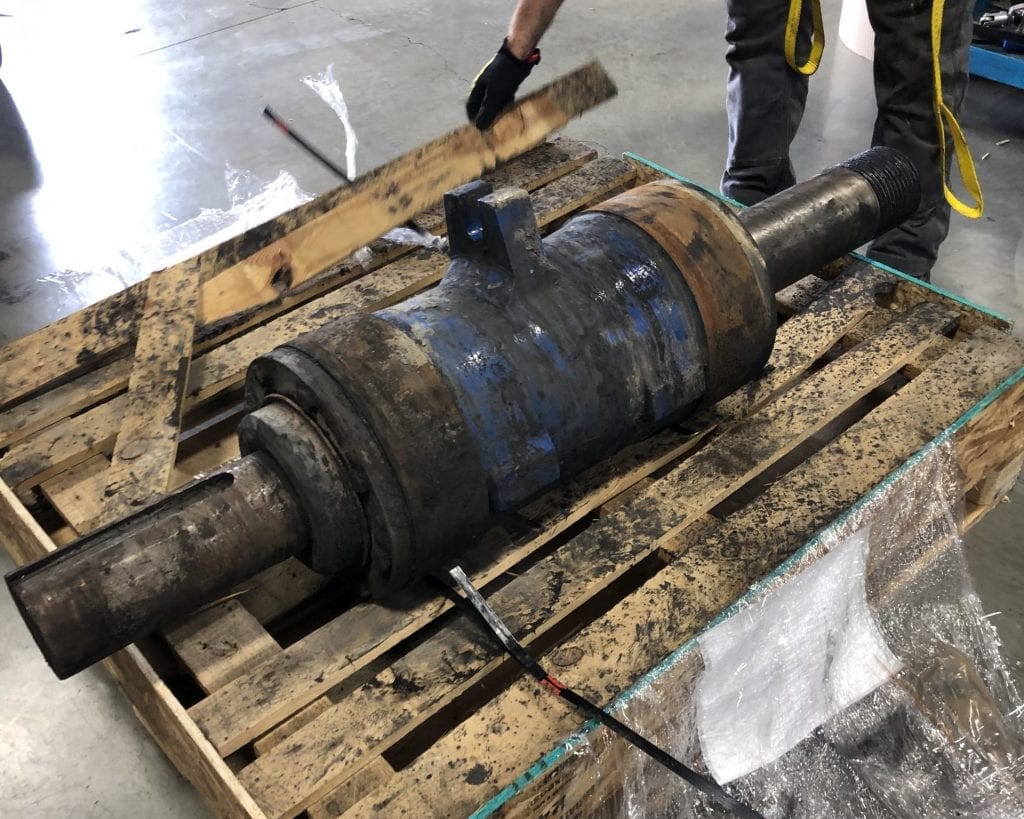 After an ICS Technician disassembles and cleans the bearing assembly, we will check the bearings and surrounding components for cracks, spalling, pitting, rusting, and hardness. The ICS tech will check the BAU parts over and then determine which parts can be repaired. (Photo Below)
Once the bearings pass inspection. The ICS Team will provide an estimate and rebuild program including, but not limited too  bearing seals, piston rings, shim sets, laby seals, end covers, and shaft.
During assembly and final inspection the BAU is greased, turned (by hand), and tested prior to being custom crated. All ICS bearing assemblies, new and rebuilt are shipped with user/maintenance manual, greasing instructions, storage instructions, and dependent on size, tube(s) of Mobile Synthetic Grease. (Photo C)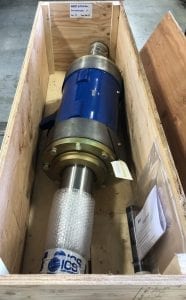 Bearing Assemblies (BAU):
The BAU is an important part of slurry pump and the most important part of drive power unit. Bearing Assembly Units are what connects the Pump to the Motor. Operation of the BAU will directly affect the service life of the pump.
The Wet End (threaded end for the Impeller) parts consist of:
Labyrinthine Seal,
Bearing Seal,
Piston Rings,
End Cover,
Shims,
Bearings,
Grease Retainer.
The Drive End consists of:
Grease Retainer,
Bearings,
Shims,
End Cover,
Piston Rings,
Bearing Seals,
Labyrinthine Seal (on larger models this is replaced with a drive end labyrinthine)