ICS-200 Ceramic Wear Epoxy
Improved performance for high-wear conditions
ICS-200 is our leading high-temperature ceramic adhesive that extends the life of your castings, saving you time and money, and gives 3x the wear protection over competing products.
Cures in just 10 minutes with applied heat
Increase machine life & reduce downtime & component wear
Ceramic epoxy for the mining & mineral powder industries
High temperature ceramic epoxy for the iron & steel industries
ICS 200 - Product Benefits
ICS 200 On Site – Before / After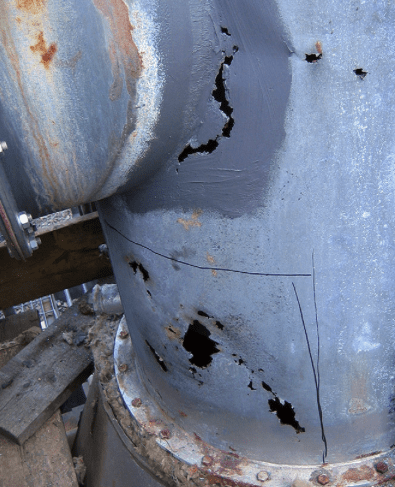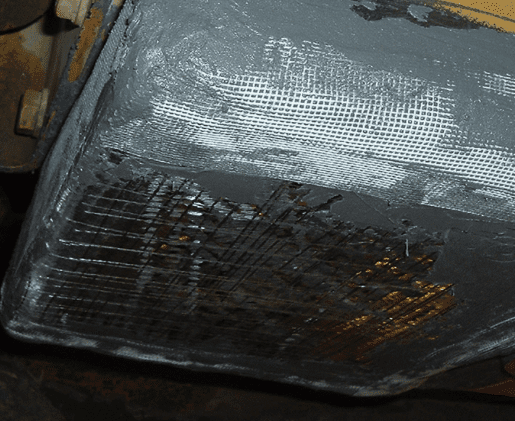 Increase Machine Life & Reduce Downtime & Component Wear
Armour your components against wear, corrosion, and abrasion with ICS-200 ceramic epoxy linings. Our ceramic wear epoxy withstands the impact of modern production, increasing the life of your machinery by upwards of 60% and reducing unplanned downtime. Whatever your industry, ICS Ceramic Wear Epoxy is your solution.
Ceramic Epoxy for the Mining & Mineral Powder Industries
Excessive wear and abrasion are inevitable when dealing with the mining and mineral powder industries. Elaborate production systems must withstand the challenges posed by maximum tonnages and high impact abrasion. To improve productivity you need increased wear resistance, and ICS-200 ceramic epoxy linings are the solution for increasing the service life of your pumps, chutes, skirt boards, and other equivalent components.
High-Temperature Ceramic Epoxy for the Iron & Steel Industries
Wear-resistant products are essential in the iron and steel industry because the principle processes within this industry create much wear and abrasion, and ICS-200 ceramic wear epoxy solutions are a cost-effective way to give products such as piping, hoppers, elbows, and chutes increased durability and longer service life.
Ceramic Wear Epoxy in the Aluminum Industry
To minimize unscheduled downtime in the aluminum industry, ICS-200 protects your components against abrasion with a customized wear-resistant system. This economical solution – especially when compared to the cost of equipment replacement and/or repair – requires ICS to work with you to design, engineer, and manufacture protection custom-designed to match your operation.
ICS-200 - Case Study & Cost Analysis
Cost Analysis of ICS-200 Ceramic Wear Epoxy Protection
"The addition of ICS-200 Ceramic Epoxy dramatically improved the service life of both OEM and aftermarket parts.

No change was made to maintenance cycles. The only change was the use of ICS-200 Ceramic Epoxy."
As shown above, use of ICS-200 ceramic epoxy can save you thousands of dollars. The example above is based on approximate costs covering the service life of two 10×8 Warman® slurry pumps, one of which has main components protected with ICS-200 and one which is not protected. These are benefits and savings being enjoyed at job sites world-wide.
Our line of ceramic wear epoxy outperforms competing products like Belzona, Devcon, and Nordbak at a 3 to 1 ratio under similar conditions.