Fast worldwide shipping

Up to 30-40% less expensive than the competition

Up to 25% more efficient pumps than the competition

We can replace Warman®, Metso®, Millmax®, and GIW® pumps or pump components

Backed by our leading guarantee

Made in Canada. Custom orders & ready to ship pumps & parts available

Exceptional customer service
Keep your pumps online and your site running with ICS Wear Group
Slurry pumping is the life blood of any mining site. It's critical that your pumping equipment is capable of handling the most extreme conditions.
100% compatible with Warman®, Metso®, and Goulds® pumps
Our pump parts aren't only compatible with our ICS Mill Master line of heavy duty slurry pumps. They're also 100% compatible with any OEM components you may have on site.
If you're having problems with your existing pump or need a brand new one, we can help. Is your existing pump vibrating a lot or leaking? Does your slurry pump shaft break frequently? Are you having problems with wear life of your pump? Whatever your issue, our industry-leading slurry pumps and our experts can help.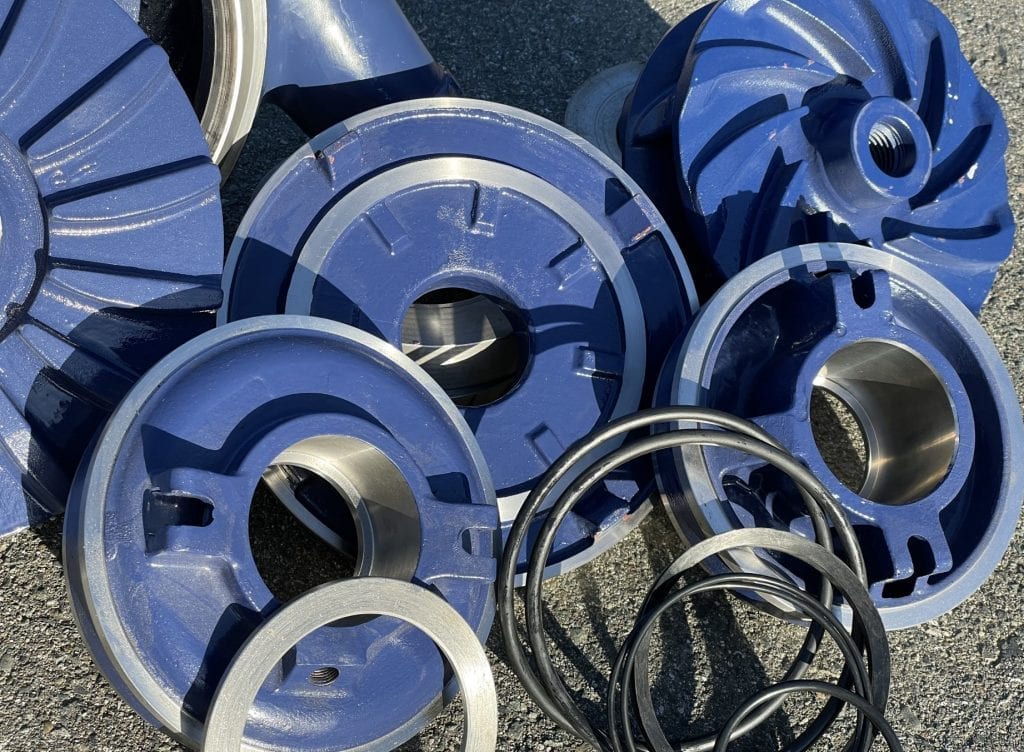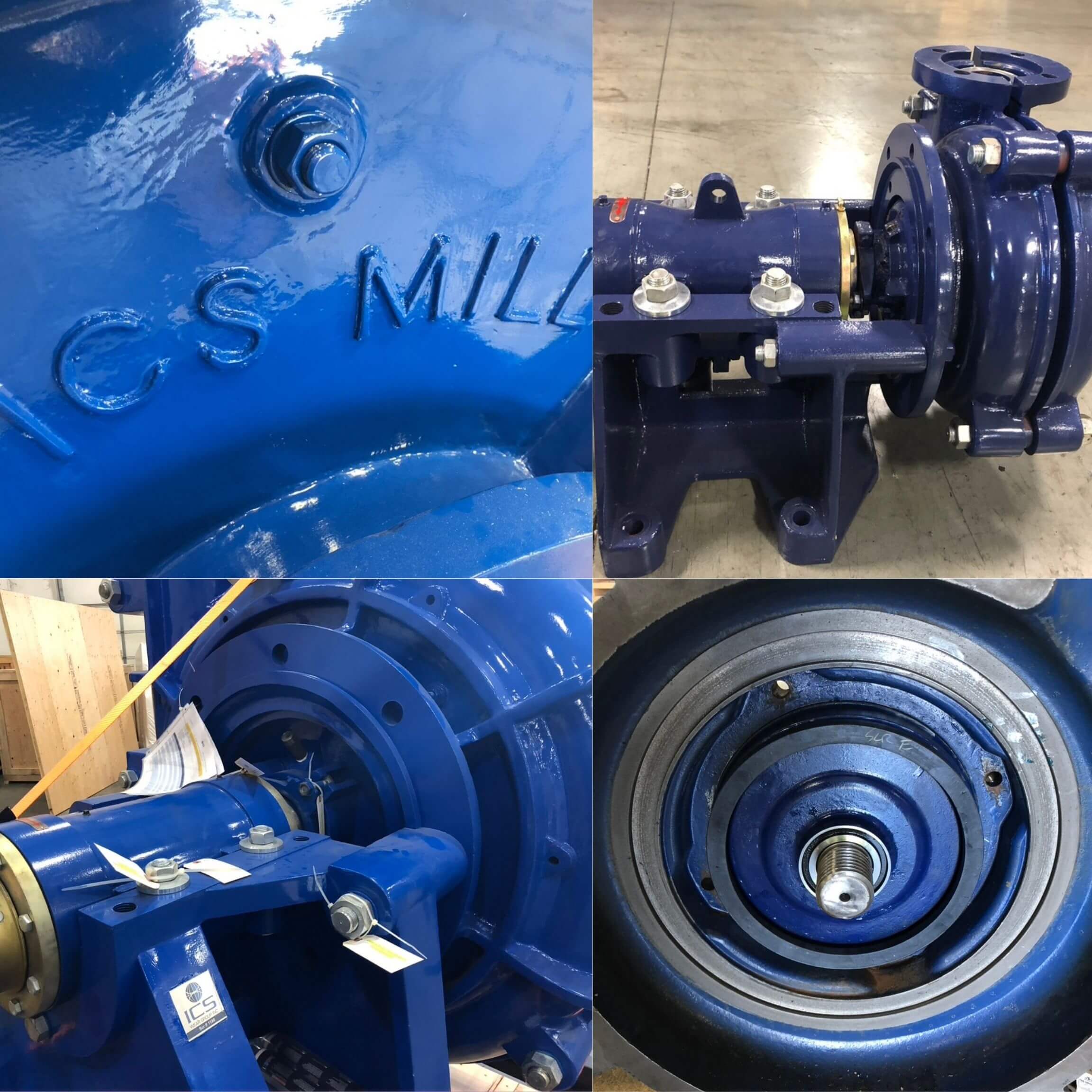 Expand for more information

Slurry Pumps and Parts for Every Application
Depending on your current application, ICS Wear Group can supply all motor mounts, guards, and motors to ensure that you are pumping at the best efficiency point. Our testing shows ICS Heavy Duty Mill Master pumps operate between 11-25% more efficient than the competition, including Warman®, Metso®, Millmax®, and GIW®.
Mineral Processing
Underground Mining
Surface Mining
Mill Thickener
Coal Prep
Cyclone Feeds
Aggregate Processing
Fine Primary Mill Grinding
Chemical Slurry Service
Tailings
Secondary Grinding
Industrial Processing
Pulp and Paper
Food Processing
Cracking Operations
Ash Handling
Petro Chemical
Sulfuric Acid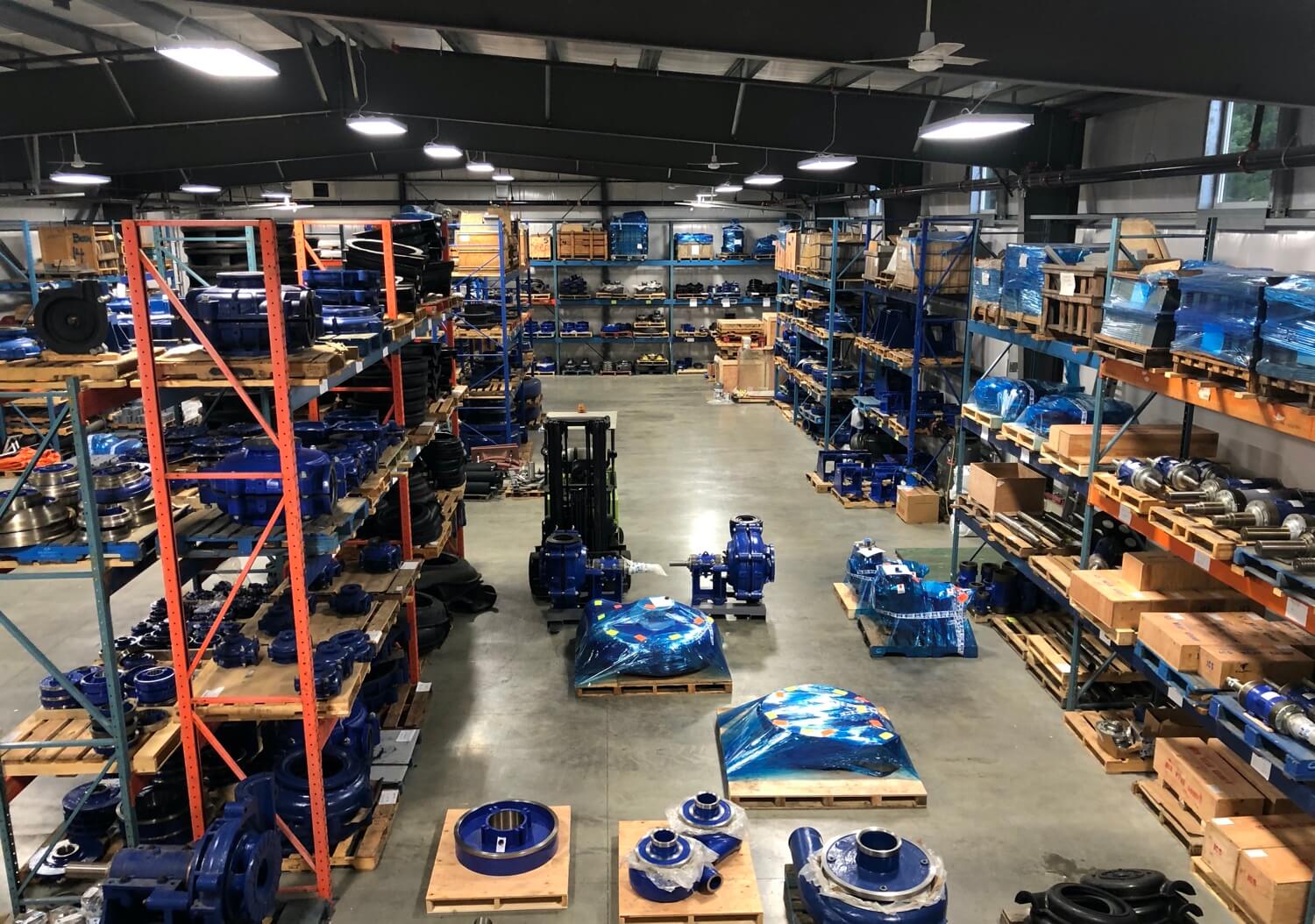 Looking for a Quote on Slurry Pumps or Slurry Pump Parts?
Our value, service and delivery speed are unmatched.
We supply slurry pumps and slurry pump parts to clientele all over the world. Whether you need a new pump or a pump part, we've got you covered. Our parts also fit Warman®, Metso®, Millmax® GIW® and other OEM pumps.
Our Customers Love Us, Here's What Some of Them Are Saying:
ICS shipping wrap and boxing of pallets gives us even more confidence in ICS products. When we had an issue with a trucking company they supplied us with photos to prove the state of the product when it left their warehouse.

Warehouse supervisor / Buyer – Gross Mining
Having the ICS team come visit us on site, it allowed us to put a face to a name. The team's experience identified all the pumps in the mill in less than 3 hours. They then created a master pump list with spare parts and seal for us.

Plant Maintenance Planner/Supervisor – Westmoreland Coal
ICS's CRWi30 wet ends extended the life of our slurry pumps in the mill by 63%.
Mill Superintendent – Hecla Mining
The fit of the pump parts we received from ICS is great no problem what so ever and the delivery time is far superior than that of Weir.
Senior Maintenance Planner – Dominion Diamonds
Complete the form below to connect with our pump experts
We have ready to ship pumps and parts in stock or we can make you a custom pump or part made to order. Submit the form below and our pump specialists will contact you to discuss your needs. Shipping Worldwide!