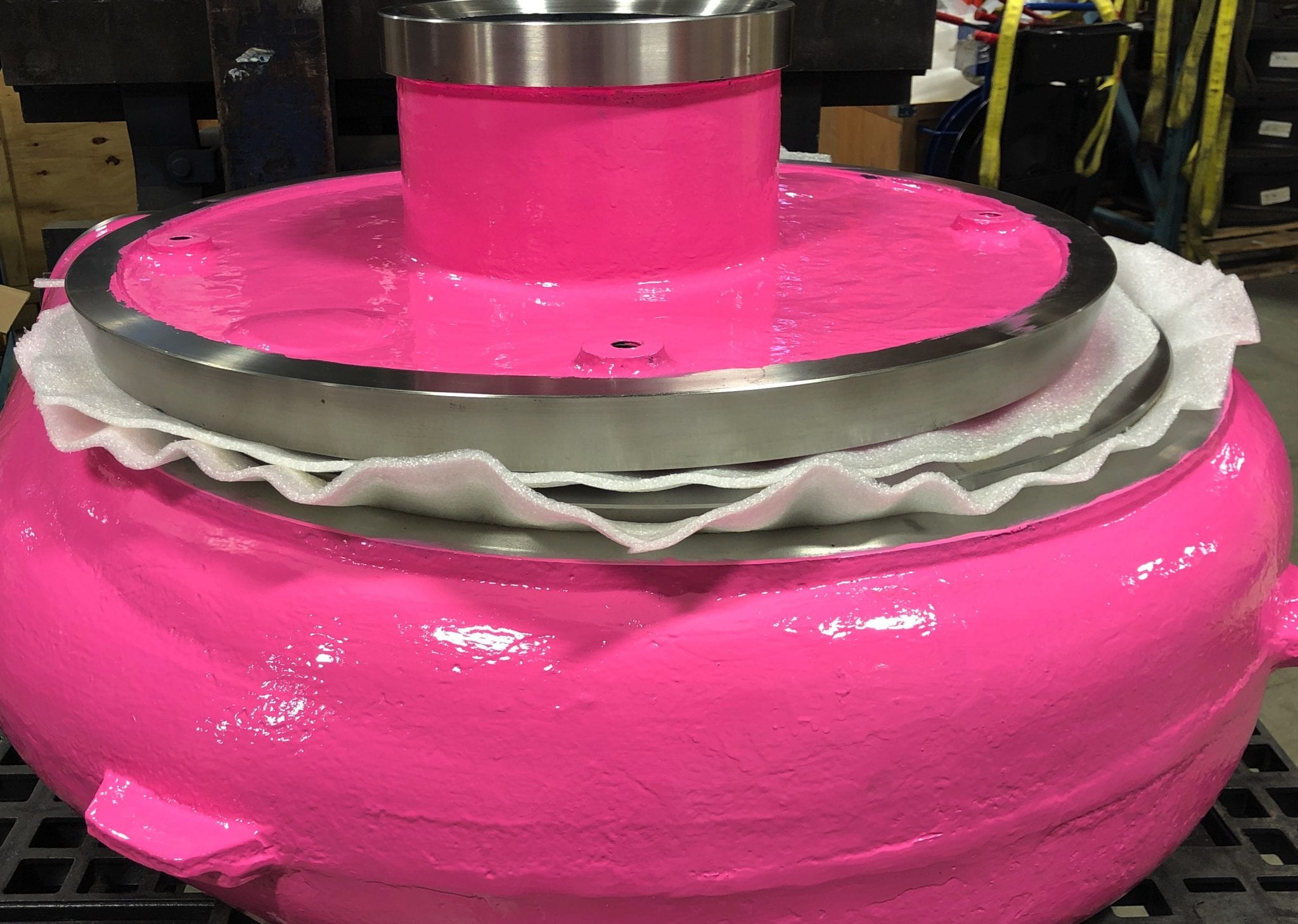 What a special moment to be able to share in an amazing cause to end Cancer.
Cancer awareness can be supported in so many unique ways. So at ICS we came up with an idea borrowed from professional sports !
So here we have an ICSMM Wet End Kit PANTED PINK that will be installed into a 10×8 slurry pump. We will always support all of you who are fighting and/or surviving this terrible disease.
"I love you mom!!"
Slurry pumps are widely used to transport corrosive/abrasive and high concentration slurry in many industries such as Gold, Silver, Iron ore, Tin, Steel, Coal, Titanium, Copper, Mineral sands, Lead and Zinc. Various other industries include Molybdenum, Electric Utilities, Oil Shale, Water & Sewage Utilities, Building areas, Sand & Gravel.
ICS Heavy Duty Mill Master Slurry Pumps are designed to be suitable for heavy wearing and duty use, with ICS Heavy Duty Impellers and Throatbushes provides the best total operating cost. By using bolts to assemble the pump it allows for easy disassembly and marginal downtime. The Iron casing provides durability and safety over an extended service life.
Our pumps range in size from 1.5×1 to 20×18. Replacement parts can be fabricated in a number of different materials including metal, rubber or urethane, as well as specialty alloys designed to increase the wear life of your parts.